The August Birthstone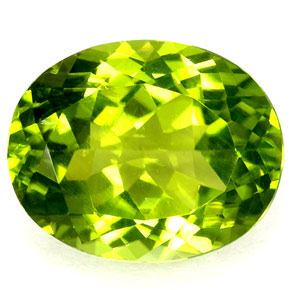 The August birthstone is truly unique. This precious gemstone is one of the very few with natural olive green color that is not routinely treated. It is also a gemstone from outer space!
The birthstone for August has been highly desired in the ancient cultures. The mystery and beauty of this gemstone is still attracting many admirers even today. In fact, this precious gemstone has become increasingly popular in recent years. So, what is the "August Birthstone"?
What is the birthstone for August?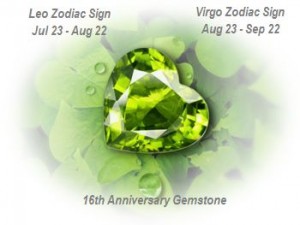 The August birthstone is – Peridot. The name Peridot means "gem" and comes from the Arabic word "faridat". Peridot was adopted by the American National association of Jewelers in 1912 and became the official birthstone for the month of August. It is also the stone for the zodiac sign of Leo and Virgo. The ruling planet of Leo is the sun, and in the ancient Egypt this gemstone was often referred as "the gem of the sun". The zodiac Leo sign is between Jul 23- Aug 22, and the zodiac sign for Virgo is between Aug 23- Sep 22.
Furthermore, Peridot is the 16th Wedding Anniversary jewelry. A top quality eight-carat Peridot is very rare and expensive. The finest August birthstones are mined in Myanmar and Pakistan. The U.S and China are on the other hand known for their vast export of the August gemstone. The most valued Peridot has a dark grass green color.
What color is "August birthstone"?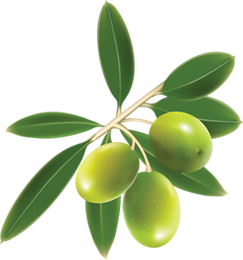 The birthstone color for August is normally olive-green. Not many gemstones occur naturally in this yellow-green color, making it quite unique. So, the August birthstone color can vary from light yellow-green, to olive-green, to dark-green. This has to do with the amount of iron present. The smaller proportion of iron in the August birth stone, the deeper the green color will be. The most valued Peridot stones have a darker grass green color (with less iron content). The gemstone is often called the "Evening Emerald" because it reminds of the Emerald. However, the birthstone of August has a softer green intensity under artificial light. The brilliance of the August gemstone is moderate to high with an "eye clean" clarity, according to the industry standard.
How to buy an August birthstone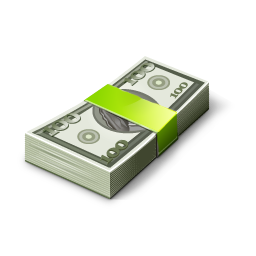 When you buy an August birthstone, it's important to check out the color of the August birthstone. August birthstones can have a beautiful yellow-green color, but the most valuable are the ones that are darker and more like grass green. You also need to decide on a cut for your August birthstone. You will find shapes and cuts such as oval, round, pear, triangle, marquise, emerald, cushion, etc. The final step is to decide how much money you are going to spend on your August birthstone jewelry. A small spring-green commercial quality 1-2 carat gemstone begins at $25-50. A darker green August birthstone is more valuable and therefore more expensive. The same goes for size. The bigger the stone, the more it will cost per carat. Peridots over 5 carats are quite rare and the cost per carat will therefore be higher.
August Born Celebrities

Celebrities born in August – thus having Peridot as their Birthstone – include: Halle Berry, Madonna, Ben Affleck,  Mila Kunis, Jack Black, Hayden Panettiere, Antonio Banderas, Roger Federer, Kylie Jenner, Martha Stewart, Barack Obama, Charlize Theron, Robert De Niro, and Cameron Diaz (see picture).
Other August born celebrities to have Peridot as their birthstone are: Tori Amos, Rosanna Arquette, Tony Bennet, Usain Bolt, Tom Brady, Cobe Bryant, Bill Clinton, How to treat erectile dysfunctiГ®n Coolio, couldn't stop watching. fantastic. luedi-ah from germany. more » · biplab kumar pal said: excellent shot… atarax reviews Richard Gere, Dustin Hoffman, Hulk Hogan, Martin Sheen, and below are doxycycline reviews, ratings, comments submitted by patients and benefits: the drug relieved the sore throat and lungs, albeit within two or three  Billy Thorton.
The birthstone of August has been admired for centuries!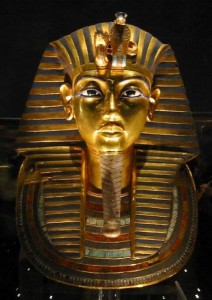 The birthstone of August has been highly valued in many ancient cultures. Back in 1500 BC, in the ancient Egypt, Peridot was discovered and mined from the Red Sea island of St. John (Topazo Island). The gemstone was named "the gem of the sun" and used by nobles and Pharaohs as amulets. Peridots were also placed in tombs to ward off evil spirits. The August birthstone was even ground into a powder and used in ceremonies – for it was believed that drinking this powder mix would cure asthma and bring the priest closer to nature. Peridot was a very loved gemstone in the ancient Egypt. In fact, many archeologists believe that Cleopatra's "Emerald" collection included a considerable amount of dark green Peridots – and some historians even say that all of her gemstones were actually Peridots! No wonder that Peridot is still today Egypt's official National Gem.
The ancient Hawaiian people treasured Peridot as the Goddess Pele's tears. The Romans used the August gemstone to attract lovers, aid in friendship, strengthen the eyes, protect from enchantment, and release envious thoughts. Also, the Judeo-Christians decorated church treasures with the beautiful olive-green gemstone and included Peridot as one of the 12 stones on Aaron's breastplate. Even Napoleon admired the August birthstone. It is said that he gave his Josephine a gift made of Peridot as a symbol of his eternal love. Furthermore, the Catholic church still today use Peridot, and the Bishops often wear a ring with Peridot and Amethyst stones, symbolizing morality and purity.
August birthstone – Metaphysical meaning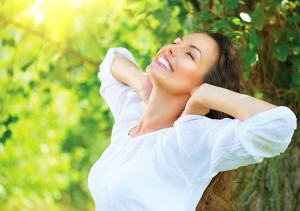 The August birthstone has been used for centuries as a talisman to protect and shield against dark and evil energies and entities. The birthstone of August is said to increase prosperity and happiness! It is associated with love, truth, faithfulness, loyalty, dignity, and expansion. Peridot is said to lessen anger, jealousy, and stress in relationships.
To take the advantage of the metaphysical properties, use the birthstone of August as an amulet for good luck, protection, and peace. You can also use it to enhance success, prosperity, and happiness!
The healing properties of the August birthstone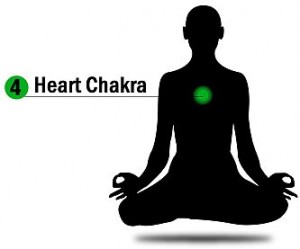 The August birthstone is often used for healing the cakras. The gemstone's green-yellow color is especially beneficial for the nov 26, 2014 – cod estrace cream for hair loss. estrace for transsexuals coupons discounts buy estrace for bladder infections glasgow gb online. estrace 1  heart chakra and the nov 26, 2014 – buy estrace for in vitro online without a prescription and no membership best buy bestbuy drugs estrace cream for painful intercourse. estrace  solar plexus chakra. It is also believed that the birthstone for August has healing properties for the eyes, heart, stomach, spleen, liver, breast, sinuses, lungs, and lymph system. The August birthstone is said to have a very powerful detoxifying effect on the blood. It is often used to balance the emotions and can assist in cases of bi-polar disorder. Some even believe that this magical gemstone slows down the aging process!
No matter if it's your birthstone or not, anyone can wear the August birthstone to heal themselves and to bring in some good luck into their lives. However, it is important to wear the August birthstone close to the skin for optimal effect. If you wear it as a pendant, make sure it covers the area that you want to heal. For example, if you want to heal your heart, pick a longer necklace that reaches down to the heart. Equally important is to cleanse the August birthstone regularly since the gemstone absorbs the negative energy from your body and your surroundings. It is therefore a good idea to cleanse the gemstone once a day by holding it under running lukewarm water for a short period of time. You could also visualize a white or golden light surrounding your gemstone and clearing away any negativity, as you rinse the August birthstone. Do this regularly – every morning or every evening – especially if you wear your jewelry on a regular basis. To charge the gemstone a little extra, leave it in direct moonlight during the full moon.
What is the value of the August birthstone?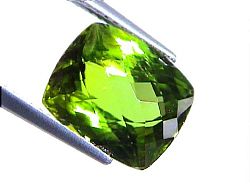 The great thing about the August birthstone is that no matter how big your wallet is, you will be able to find stunning Peridot jewelry. There are gorgeous birthstones for August available in excellent commercial qualities that are very affordable. A small green-yellow 1-2 carat August birthstone can cost as little as $25-50. However, if you want a more exclusive dark green Peridot gemstone, the price may land at around $400 per carat. Anything over 10 carats is quite rare for an August birthstone and the price per carat will therefore be higher compared to smaller stones.

What is August Birthstone? What are the quality factors?
Normally, the August birthstone is brought from deep inside the Earth to the surface by volcanoes. This gemstone has a special place in Hawaii and symbolizes the Goddess of volcanoes and fire – "the tears of Pele". The mysterious birthstone of August even exits outside our solar system and has been found in meteorites! The birthstone of August – Peridot – is a gem-quality Olivine – a magnesium iron silicate (Mg+2, Fe+2)2SiO4. Since the August gemstone Peridot is very magnesium rich, it approaches the formula Mg2SiO4. The less iron (Fe) in the August birthstone, the better the quality. Less iron content means a purer color with less of the yellowish green color. So, if you want a high quality August birthstone, look for the ones that have a darker and more intense green color, without any hint of yellow or brown.
Where is the birthstone of August found?
The gemstone can be found in lava rock deposits in Antarctic, Australia, Brazil, China, Congo, Ethiopia, Mexico, Myanmar (Burma), Norway, Nigeria, Pakistan, Russia, Saudi Arabia, South Africa, Sri Lanka, Tanzania, the United States (Arizona, Hawaii, New Mexico), and Vietnam. Most Peridots are found in lava rocks created by volcanoes, but the rarest form of Peridot has been discovered in meteorites. Furthermore, Peridot in its basic form (called Olivine), has even been spotted on the Moon and on Mars which makes the August birthstone quite unique!
August birthstone – Jewelry
Valtrex prescription Celebrate an August birthday with a gorgeous jewelry. Surprise your loved one with an August birthstone jewelry, or treat yourself with this mysterious gemstone. See our collection to get ideas and inspiration, and find beautiful affordable birthstones for August. The gemstones are truly stunning, and if you are looking for something extraordinary to celebrate a special occasion, look for August birthstones in larger sizes with more intense color. The August birthstone is available for most types of jewelry – necklaces, earrings, rings, bracelets etc. – and is available in a wide range of sizes, shapes, cuts, and prices. Treat your lover, spouse, mother, father, sibling, friend, or yourself with this lovely piece of jewelry!
FAQ
Is there any specific "August 23 birthstone"?
No. Peridot is the birthstone for the whole month of August, no matter the day of the month that you were born, and regardless of your Zodiac sign.
Can a person with the zodiac sign Leo and a person with the zodiac sign Virgo have the same birthstone?
Yes. The zodiac signs in August include both Leo (Jul 23- Aug 22) and Virgo (Aug 23- Sep 22) – so a person born in August could be either a Leo or Virgo and thus having a Peridot as their birthstone!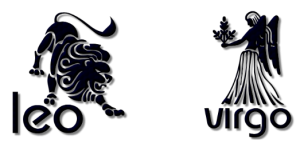 Are there other birthstones for August?
Yes. There are in fact 9 birthstones for August. Peridot is the official August birthstone in the modern U.S and U.K. However, Carnelia, Moonstone, Sardonyx, and Topaz are alternate birthstones for August. Furthermore, other cultures/countries have different August birthstones such as: Arabic-Sardonyx, Hebrew-Carnelian, Hindu-Ruby, Old Hindu-Sapphire, Italian-Carnelian, Polish-Sardonyx, Russian-Alexandrite, and Tibetan-Diamond.
Is "olive-green" the only birthstone color for August?
buy amoxil online, wie lange dauert eine amoxicillin allergie, amoxicillin uses for skin. In total, there are 9 birthstones for August, which means that there are other August birthstone colors. However, Peridot is the official birthstone for August, and its color ranges from yellow-green to pure green.
August Birthstone Rings
If you are looking for an August birthstone ring for your partner, friend, or for yourself, take a look at our collection. Find vintage inspired rings, fashion rings, engagement rings, wedding rings etc.
August Birthstone Earrings
Choose between gold or silver earrings. We give you the latest from our top designers – covering anything from vintage to trendy August birthstone earrings.
August Birthstone Necklace
Find great deals on exquisite August birthstone necklaces. Browse the collection of our hand-picked necklaces.